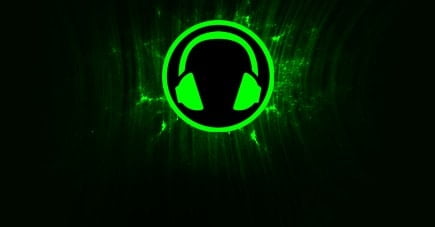 Best Gaming Headsets under 20: Obviously, you cannot expect a high quality gaming headset for a price of under 20. However, there exist gaming headsets that are enough for a causal gamer.
What you should keep in mind is that the main point for gaming headsets under 20 is the durability. You probably will have a good time with your cheap headset but then suddenly at some point, the cord might break and you have to buy a new one.
If that is no problem for you – and for a price of just under 20, it might not –, then you can buy such a headset.
Beexcellent Gaming Headset
The Beexcellent Gaming Headset has over 400 customer reviews on Amazon that are overall happy with the product. The price is worth it. The Beexcellent Gaming Headset works well for kids or if you're looking for something just to chat with your friends and social gaming.
Advantages
Sound quality is what you'd expect from a budget headset, but it's not bad. You can hear the surroundings while playing call of duty
Good balance between chat and game play
The lights are a cool effect
All accessories needed to chat minus the xbox one adapter came in the box
Light weight
Low price
Disadvantages
Snug fit. If you have a big head then they are quite tight.
You have to hook up to the controller as well as USB power source
Might not last long
Beexcellent Gaming Headset for PS4 Xbox One PC Mac Controller Gaming Headphone with Crystal Stereo Bass Surround Sound, LED Light & Noise-Isolation Microphone
IMMERSIVE 3D GAMING SOUND & EXHILARATING GAMEPLAY: Muffled sound will cause bad gaming experience. Its important for gamer to hear footsteps and distant gunshots from different direction in Fortnight, PUBG or CS: go etc. With high precision magnetic neodymium driver, Beexcellent headsets offer a 360-degree soundscape, add a sense of realism to your gaming session and reproduce crystal clear sound.
FLEXIBLE NOISE CANCELLATION BOOM MIC: Designed for people who suffer from the annoying keyboard noises and other background sound, Beexcellent headsets accurately pick up your voice and differentiate between background noise and your voice. With 120 flexible design, easy to adjust mic position at your will and better for game chatting and other application scenarios.
ERGONOMIC SOFT EARMUFF+ADJUSTABLE HEADBAND+LIGHTWEIGHT: Many people complain that wearing headphones for a long time will hurt their ears. Beexcellent headset shape are designed to naturally fit the human head, the earmuff is filled with soft memory foam, and adjustable headband help to fit different peoples heads. Made of light material, weight only 0. 95lb, We try our best to let you enjoy the maximum comfort.
MULTI-PLATFORM COMPATIBILITY & PLUG AND PLAY: PLEASE USE THE 3. 5MM JACK TO CONNECT. One Headset=3+ headsets in different platform. With 3. 5mm jack, compatible with PS4 Xbox One (Older version of Xbox One needs an extra Microsoft adapter, not included), Xbox One S/X PC laptop Mac iPad tablet mobile phone. The usb is to power the led light.
RELIABLE AFTER-SALE SUPPORT:Your using experience is what we mostly cherish. We will make our greatest effort to take responsibility for your shopping experience. We will be happy to answer any of your questions, we will reply you in 24 hours.
Last update on 2020-12-26 / Affiliate links / Images from Amazon Product Advertising API
Jeecoo J20 Stereo Gaming Headset
The Jeecoo J20 Stereo Gaming Headset is very nice. They have exceeded our expectations, especially at this price point.
Overall they are very comfortable to wear, even at extended periods of time when gaming. The sound reproduction is very good, with a nice well-rounded sound stage. Nothing is too overpowering (bass, mid, treble). They all seem well balanced with just enough oomph to feel the gaming action.
Advantages
Microphone sounds surprisingly good!
The earpads were very comfortable, they fit my ears well and provide great sound isolation.
They are lightweight, and not too heavy.
Microphone position is good.
In line volume/mic controls are well placed.
Audio sounded very good, both in gaming and music playback situations.
Disadvantages
A very minor con is that the gloss black finish attracts fingerprints
Durability might not be that good
Jeecoo J20 Stereo Gaming Headset for PS4, Pro, Xbox One S, Xbox One Controller, Noise Cancelling Over Ear Headphones with Mic, Bass Surround Soft Memory Earmuffs for PC Nintendo Switch Games
Multi-platform compatible - works great with PS4/PS4 Pro/Xbox One/PC/Mac/Nintendo Switch/PSP/tablet/iPad/desktop/laptop/mobile gaming. Please note you need an extra Microsoft adapter included) if you own an old version Xbox One controller.
Stereo surround sound - high precision 40mm magnetic neodymium driver, excellent ambient noise isolation and acoustic positioning precision enhance the sensitivity of the speaker unit, delivers a high-resolution Stereo surround sound and captures the sound of flying bus, footsteps and all special sound effects throughout the game well.
Comfortable gaming session - unique 3-pieces of padded adjustable headband fits all gamers at any age. With updated Memory foam around each ear cushions offers you long-wearing comfort, allowing many hours of gaming Fun.
Effortless in-line control - tangle-free braided cable, rotary volume adjusting controller, and key microphone on/off button. The extra clip on the controller helps to keep in place. You will find the control much easier than ever before, and focus more in the games.
Clear communication - premium omnidirectional microphone with noise cancelling technology can pick up your voice in 360 degrees. Without any external noise, Perfect to chat with other players.
Last update on 2023-07-23 / Affiliate links / Images from Amazon Product Advertising API
NUBWO U3 3.5mm Gaming Headset
Advantages
Great look for this price
Sound is impeccable
You can hear well without any outside noise or distractions
Good price
Disadvantages
This is headset is a little tough to keep on the ears
If the headphones were wider, it would be perfect
Sale
NUBWO U3 3.5mm Gaming Headset for PC, PS4, PS5, Laptop, Xbox One, Mac, iPad, Switch/ Computer Game , Over Ear Flexible Microphone Volume Control with Mic
UNIVERSAL COMPATIBILITYSupport PlayStation 4, New Xbox One, PC, Nintendo 3DS, Switch, Laptop, PSP, Tablet, iPad, Computer, Mobile Phone. Please note you need an extra Microsoft Adapter (Not Included) when connect with an old version Xbox One controller.
SUPERIOR SOUND QUALITYWith high quality stereo and intelligent extreme bass enhances sound clarity, bring you amazing audio experience.
NOISE-CANCELING MICROPHONE The mic is flexible for exact positioning to clearly collects desired voice for prompt & clear teammate communication, meanwhile removing unwanted background noise. The long flexible mic is designed very convenient to adjust the angle of the microphone.
HUMANIZED DESIGNSoft skin-friendly leather ear pads and adjustable ergonomically designed headband make the headphones comfortable for long-time wearing.
Adjustable Volume Mute ControlThe adjustable volume mute control allows you to control the volume freely, and you can also choose to switch the mute mode to give the user a quality experience.
Last update on 2023-07-22 / Affiliate links / Images from Amazon Product Advertising API