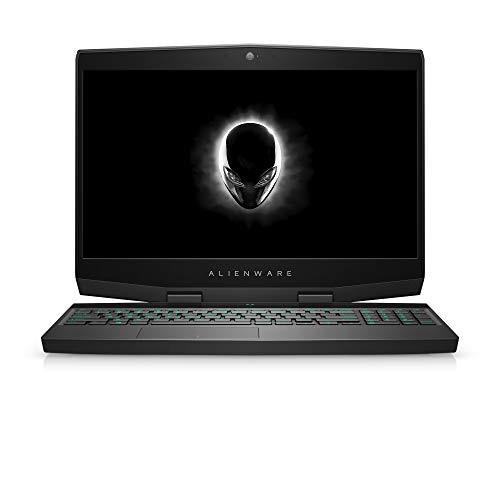 Best gaming laptop under 1500: The term »best«, of course, depends on your definition. Therefore in this article, we show you 3 options for the best gaming laptop under 1500. The first option is the Alienware m15, the second the Lenovo Legion Y7000 and last but definitely not least, the Razer Blade 15.
With all these 3 variants you will have decent gaming experience. Certainly, there are even better gaming laptops available if you double your budget. But this shall not be our concern in this article.
If you have the possibility to drop the mobility advantage a laptop can offer and opt instead for a personal computer under your desk, then you are going to even get a better price-to-performance ratio. So think about buying a decent gaming PC (keyboard and mouse included) for 1000, a monitor for 200 and a cheap media laptop for 300. The computer for 1000 will be delivering even better results than the laptops we are going to show you.
1. The Alienware m15
Advantages
Dual Channel Ram. Quite a few laptop makers are using single-stick RAM even though in-game testing by multiple outlets has shown that dual channel RAM can be a real performance boost
Alienware suite. Alienware bundles their computers with a very simple-to-use, but helpful GUI for tracking hardware components and setting profiles for games. Plus the bloatware included was pretty non-existent compared to many other vendors.
Chassis build. It's a solid hunk of mostly-aluminum that offers very little flex (this is a good thing) and plenty of stability. Plus…to me it just looks nice.
Easy to upgrade. Unlike several laptops with a flipped motherboard (making upgrades extremely challenging), the Alienware m15 puts its components within easy reach. Undo 8 little screws, gently pry off the back panel, and you'll have access to the RAM, M.2 slots and battery.
The keyboard. Key travel is decent and the keyboard is sufficient size for all but the meatiest fingers. Backlighting is GREAT. There are six RGB zones if you're into that sort of thing too.
Disadvantages
HEATING. Big con here, folks. While the i7-8750H included is rated to a max temperature of 100 degrees, this pushes far too close to that threshold too often. Moreover, after a session of intense gaming, the Alienware logo button (on/off) can become exceedingly hot. As I captured in Shadow of the Tomb Raider, this laptop gets great FPS on a very demanding game but at quite the heat cost. This might degrade the laptop over time.
Screen backlight bleeding. Unfortunately this is a common issue with many laptop makers. The backlight bleeding is "just acceptable" enough to me that I hesitate to return the laptop as the screen itself has no noticeable dead pixels yet.
Fingerprint magnet. Holy crap…whatever rubberized finish they placed for the wrist-rest, and the vents directly above the CPU/GPU, it must be a forensic scientist's dream.

Alienware m15 Gaming Laptop 15.6 inch FHD, 8th Generation Intel Core i7-8750H, NVIDIA GeForce GTX 1070 Max-Q design, 128GB SSD + 1TB HDD, 16GB RAM, Windows 10 home - Epic Silver (AWm15-7861SLV-PUS)
Display: 15.6" FHD (1920 x 1080) 60Hz Anti-Glare IPS, 300-nits 72% color gamut, Narrow-Border Display
Processor: 8th Generation Intel Core i7-8750H (6-Core, 9MB Cache, up to 4.1GHz w/ Turbo Boost)
Graphics Card: NVIDIA GeForce GTX 1070 Max-Q design
Memory and Storage: 16GB RAM, 2x8GB, DDR4, 2666MHz and 128GB PCIe M.2 SSD + 1TB (+8GB SSHD) Hybrid Drive
Operating System: Windows 10 Home Advance
Last update on 2023-07-22 / Affiliate links / Images from Amazon Product Advertising API
2. The Lenovo Legion Y7000
Advantages
Great graphics. Easily handles 60 FPS at maxed our graphics
Fast processing – everything, every game, every site, everything loads in a blink.
Enough storage. 1 TB for all your games
Slim, light (5 pounds!), and quiet
Runs several programs jointly with no slow down or fan use
perfect for storing games
Sound speakers can play extremely loud
Multiple USB ports for gaming
Disadvantages
First, the keyboard. The keys have a mushy, soft, unresponsive feel.
Speaking of the battery, I could only get two hours of life out of a charge.

Lenovo Legion Y7000 Gaming Laptop, 15.6" FHD IPS Anti-Glare Laptop (Intel Core i7-8750H Processor, Nvidia GTX 1060, 16 GB DDR4, 1 TB HDD + 128 GB PCIe SSD, Windows 10 Home) 81LF0001US, Black
POWERFUL GAMING LAPTOP: The Lenovo Legion Y7000 gaming laptop comes with an Intel Core i7-8750H Processor, NVIDIA GeForce GTX 1060 Discrete Graphics, 16 GB DDR4 RAM, 1 TB HDD + 128GB PCIe SSD and more.
PRACTICAL PORTABILITY: At 1.1 inch thin and only 5.2 pounds, the Legion Y7000 gaming laptop was redesigned to deliver the ideal balance between epic gaming performance and practical portability
FHD DISPLAY: Featuring bezels that are only 0.3 inches thin, the Y7000 Laptop rocks a 15.6" FHD display, 300 nits of brightness, and brings your games to life
BACKLIT KEYBOARD: Legion Y7000 is equipped with a full-sized, white backlit and high-response keyboard and number pad to your hands with 1.7 mm of key travel for the most ergonomic and comfortable gaming experience
60 FPS AND BEYOND: Lenovo gaming laptop comes specced with the latest generation Intel processors, NVIDIA discrete graphics, DDR4 memory and more, all optimally cooled via a reengineered dual-channel cooling system
Last update on 2023-07-22 / Affiliate links / Images from Amazon Product Advertising API
3. Razer Blade 15
Displays with a particularly slim frame not only look sexy, but they are also very popular with gaming notebooks. The Razer Blade 15 offers an edge-to-edge screen. In general, the stylish metal body is one of the highest-quality and best-manufactured cases currently available on the market. Keyboard, touchpad and display (144 Hz) don't have to hide behind the competition either.
Despite its compact dimensions, the 15-inch laptop comes with plenty of high-end technology. Be it the Core i7-8750H, the GeForce RTX 2070 Max-Q or the NVMe SSD. Razer Synapse allows you to extensively adjust software and hardware (e.g. RGB lighting). Thanks to the successful cooling system, the notebook doesn't get particularly noisy or warm. The connectivity could be better. However, travel and design-oriented gamers won't go wrong with the purchase.
Last update on 2023-07-22 / Affiliate links / Images from Amazon Product Advertising API
Conclusion
In this article, we showed you three very good gaming laptops that offer a good price-to-performance-ratio and will deliver a satisfying gaming experience. If in doubt, just pick the Razer Blade 15.