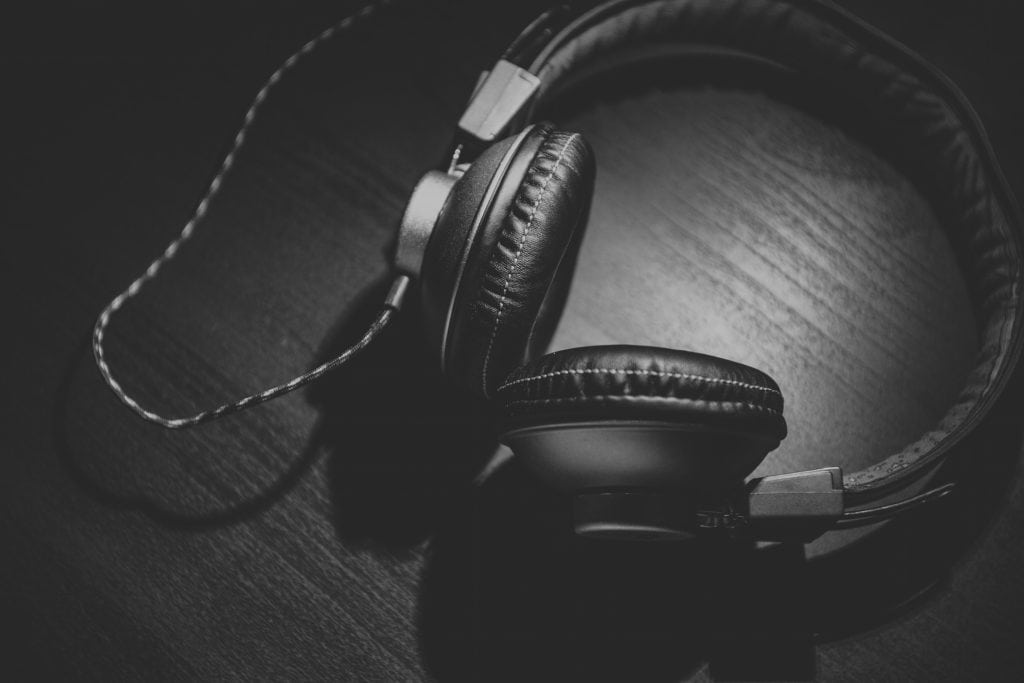 Best headsets for gaming and music: If you are searching for the best headsets for gaming and music, you will find several top-notch options. In this article, we show you 10 extremely good headsets that are suited for gaming and music. Price should not be your concern, though.
1. AKG K 701
The AKG K 701 is an extremely good sounding headset with an awesome price-to-performance ratio. It has no integrated microphone. There exist several clip-on microphones that you can buy for a low price. This combination delivers better results than many headsets with an integrated microphone.
Advantages
Awesome price-to-performance ratio
Very broad stage
Extremely neutral, high-resolution reproduction
Nicely ligthweighted
Needs no headphone amplifier, low complex impedance
Ideal for films due to its spatiality
Disadvantages
Headgear can press uncomfortably after some time because of the knobs
Too little bass for bass freaks
No integrated microphone (just buy an additional microphone that you clip onto your cable)
Sale
AKG K 701 Ultra Reference Class Stereo Headphone Level 1
Revolutionary flat-wire voice
Extremely accurate and detailed sound with excellent transient response
Built to last with premium components and unbreakable metal arches without compromising on comfort
Revolutionary flat-wire voice coil provides higher sensitivity with improved impulse and treble response
Last update on 2023-07-22 / Affiliate links / Images from Amazon Product Advertising API
2. SteelSeries flagship headset: Arctis Pro Wireless Gaming Headset
A top headset is the SteelSeries Arctis Pro Wireless. In my opinion, it is the best looking headset of all gaming brands. But, of course, this is subjective.
Advantages
The sound quality its amazing! If you have speakers with optical exit, you can put that on your adapter and have sound on your headphone and your speakers
The distance on which they work are amazing as well. You can go all around the house without loosing connection and even the mic is great.
Noise cancelling is very good. Others have to scream until you hear them, though.
Chatmix ability lowers game and discord sound from transmitter without leaving game.
Take calls when playing by connecting to your phone over Bluethooth
Disadvantages
The headset may not very comfy for people with big ears or big heads
The joints between the cans and head piece seems weak due to it being made of plastic. Better don't drop it
Very expensive
SteelSeries Arctis Pro Wireless Gaming Headset - Lossless High Fidelity Wireless + Bluetooth for PS5/PS4 and PC - Black
Dual-Wireless technology provides rock solid, 2.4G wireless lossless audio for gaming, combined with Bluetooth connectivity for mobile devices
Premium Hi-Res speakers with high-density neodymium magnets reproduce a full, expansive frequency range from 10 40,000 Hz with stunning realism and clarity
Luxurious lightweight steel and aluminum alloy construction offers maximum durability and a consistent fit
Two included swappable batteries allow you to charge a battery in the base station, while using the other for more than 20 hours of gaming
Widely recognized as the best mic in gaming, the ClearCast microphone delivers studio-quality voice clarity and background noise cancellation
Last update on 2023-07-22 / Affiliate links / Images from Amazon Product Advertising API
3. Bang & Olufsen flagship headset: Beoplay H9i
Very aesthetic design and also high price offers the Bang & Olufsen Beoplay H9i. If I have to buy a new headset and could choose between all the presented solutions, I would buy this one.
Advantages
Sound quality is CRISP
Noise canceling is awesome
Great call quality, has some low volume positive feedback, so you can hear yourself and any possible background noise
Battery life is great, not as good as the h8s, but who needs 30 hours of battery life when you can easily plug them into your mac charger to charge them up
Bluetooth is very strong, and you can connect to multiple devices. For techies this is great
Customizable sound settings let you choose the sound you like best
The design is classy, they look good
Disadvantages
They're large and loose.
The proximity sensor seems like a nice feature, but it doesn't work very well, resulting in my music pausing when the headphones are still on my head
Maximum volume isn't very high, but they are loud enough that it shouldn't be a major issue unless you're hard of hearing or really wanna jam out
The touch sensor on the ear cuff isn't very sensitive, doesn't work with cold hands, and the volume up/down is hard to stimulate; however, transparency mode works very well, and the touch feature is much improved over the manual functions on the h8's
The headphones didn't come with enough instruction and details on the product
Last update on 2023-07-22 / Affiliate links / Images from Amazon Product Advertising API
4. Bowers&Wilkins P7 Wireless
After almost 10 headphones in the last 3 years, the P7 Wireless version managed to replace the P7 without adding a weakness to the already very good P7. On the contrary, as already mentioned in various tests, the P7 Wireless via Bluetooth sounds almost even better than directly on the iPad or (worse) iPhone.
Advantages
Excellent spatial sound
Firm fit, good noise shielding
Very low noise
Solid workmanship
Disadvantages
Somewhat old-fashioned design
Long wearing can be exhausting
Bowers & Wilkins PX Active Noise Cancelling Wireless Headphones Best-in-class Sound, Space Grey
Bowers & Wilkins PERFORMANCE - PX draws on decades of Bowers & Wilkins design experience to take you to the very heart of the music with its breath-taking performance
ADAPTIVE NOISE CANCELLATION - Perfect sound anywhere - on a plane, in the street or in the office. The best adaptive noise cancelling headphones, customizable to your exact preference. Battery life- Up to 22 hours BT/ANC. Up to 29 hours BT/no ANC. Up to 33 hours ANC/wired. Up to 50 hours wired/no ANC
FEEL MORE OF YOUR MUSIC - Built with the same drive units from our P9 Signature headphones, the PX provides optimized listening performance. We have also subtly angled the drivers to provide a more natural stereo perspective. Impedance: 22 ohms (passive)
PX RESPONDS TO YOU - When you need to pause, lift an ear cup. Put PX down and it goes to sleep. Pick it up to resume playing. Worry less about your headphones and enjoy your music more.
SMART POWER - With a 22-hour battery life, PX is always ready; put it down and it goes into power-saving sleep mode; pick it up and you're good to go. PX is the smartest Bluetooth headphone on the market.
Last update on 2023-07-23 / Affiliate links / Images from Amazon Product Advertising API
5. The Bose flagship headset: QuietComfort 35 (Series II)
The Bose QuietComfort 35 (Series II) has over 2600 customer reviews that are overall very very positive. That pledges for the Bose headset.
Advantages
Great noise cancellation especially with no music
Light weight and definitely more comfortable for long periods
Best for phone calls (those on other end don't hear much background noise)
The headset is extremely light and comfortable. You will forget you are wearing it.
Battery life is outstanding. I've used these for 4-6 hours a day about five days in a row without having to recharge.
Disadvantages
Sound is missing crispness at high and low ends
Overall sounds are a bit muffled
Last update on 2023-07-22 / Affiliate links / Images from Amazon Product Advertising API
6. Sennheiser flagship headset: GSP 550
The Sennheiser GSP 550 is not so well-known in the gamer scene. But it's definitely worth a look. For some people, they can get quite painful to wear after a while, though. Sound quality is, of course, extremely good.
Advantages
The materials look and feel durable, cleanly finished and well assembled. There were no burrs in the plastic or weird seam alignment to be found
Superior sound quality. If you play FPS games, you know that sound location for events and other characters can be a critical aspect of play, and this set makes it very easy and intuitive to hear "where" things are going on ingame.
It also works well for listening to music
Disadvantages
After a while they can get quite painful to wear
Last update on 2023-07-22 / Affiliate links / Images from Amazon Product Advertising API
7. beyerdynamic flagship headset: MMX 300
The beyerdynamic MMX 300 is a very minimalistic designed headset. No LEDs, no fancy stuff, just pure quality.
Advantages
Sound is great!
Sound is not flat but isn't v-shaped either. There is a slight bass boost but the mids and highs are still present and clear
Comfy headset
Disadvantages
No user guide to get you started
They dropped the USB adapter from the original MMX 300
This is a stereo headset, no gimmicks like surround sound
beyerdynamic MMX 300 (2nd Generation) Premium Gaming Headset
Closed stereo headset ideal for all gaming and multi-media applications.Connectivity Technology: Wired
Compatible with all gaming consoles. Headphone frequency response : 5 - 35,000 Hz
Excellent intelligibility of speech due to high-quality microphone Capsule.Nominal Impedance Headphones:32 ohms
Lightweight! ideal for extended wearing. Nominal sound pressure level-96 dB
Made in Germany
Last update on 2023-07-22 / Affiliate links / Images from Amazon Product Advertising API