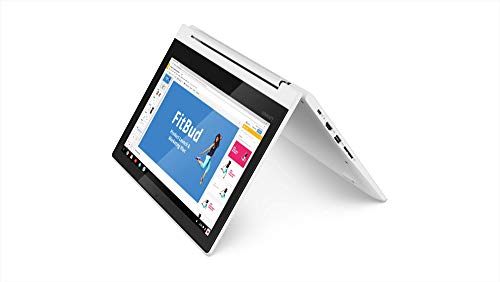 Best Laptop under 200: Sometimes you just need a laptop but have no budget. A laptop under 200 is such a case. Luckily, nowadays there are laptops available at this price. However, you shouldn't expect great performance. For watching videos online, doing research, writing papers or creating tables you can use those laptops but certainly not for gaming or watching 4k videos or even rendering videos.
At this price level, you also cannot expect a Windows laptop since the Windows license already costs around 100. Therefore most laptops are Chromebooks which means they operate with ChromeOS made by Google.
Another point is that some models are refurbished. This means that they are not new laptops but rather second-hand and checked by the distributor.
In this article, we show you 5 examples for Chromebooks that are quite popular.
Acer Flagship CB3-532
The Acer Flagship CB3-532 has over 800 customer reviews. It's a very popular Chromebook.
Advantages
Big screen
Decent speakers on the sides
USB ports
Easy to use
Great price
Keyboard is excellent
Disadvantages
Touchpad isn't the greatest
4K video watching is impossible
Acer Flagship CB3-532 15.6inch HD Premium Chromebook - Intel Dual-Core Celeron N3060 up to 2.48GH.z, 2GB RAM, 16GB SSD, Wireless AC, HDMI, USB 3.0, Webcam, Chrome OS (Renewed)
This Certified Refurbished product is certified factory refurbished, shows limited or no wear, and includes all original accessories plus a 90-day .
Zero Air Gap allows you to enjoy enhanced screen clarity even in sunlight, so you can enjoy content anywhere you go.
Blazing fast Intel Celeron N3060 Dual-Core 1. 60 GHz Processor
With USB 3. 0 easily transfer text and data files, photos and even movies at ten times the speed of USB 2. 0.
The 15. 6" Display and 1366 x 768 resolution LCD HD will have you captivated.
Last update on 2020-12-26 / Affiliate links / Images from Amazon Product Advertising API
Samsung Chromebook
Advantages
Simplistic and therefore long battery life
Good size
Low weight
Disadvantages
Speakers are not very loud
Keyboard has no backlight
Sometimes difficult to connect to wi-fi printer
Screen resolution could be higher
Last update on 2023-07-22 / Affiliate links / Images from Amazon Product Advertising API
Lenovo Chromebook C330
Advantages
Solid build. Nice sturdy plastic chassis. (Keeps it lightweight)
USB type C port, SD card slot, HDMI, and USB 3.0
Touchscreen with an IPS display
Gigs of RAM and 64gig of storage. (rare at this price point)
Nice feel to the keyboard and track pad.
ARM processor that is optimized for the Google play store apps and runs much better than the Intel celerons you see in most low-end Chromebooks.
Disadvantages
The bezel is too large for the size. The resolution is not great at 1,366 x 768 (140 PPI). We have all become a little spoiled with the clarity of phones, this is noticeably lower. It has a refresh rate of 60Hz so it is fine for catching a little Netflix, but do not expect high def quality.
No backlighting on the keyboard. No number pad.
Its too slow for intense gaming. You will not be playing any high demand games on this, it lags. Fine for browsing the internet and word processing, low graphics demand games and other such tasks.
No products found.
Samsung Electronics XE500C13
Advantages
light weight
highly transportable
decent water resistant keyboard
long battery life
fast recharging
sturdy construction for a low cost machine
micro SD card inserts flush to edge and can be left in all the time
silent
dependable
good wi-fi
opens 180 degrees
has blue light filter which user can set for night use
Disadvantages
The 12 volt 2.2 amp ac adapter, p/n AD-2612AUS, employs a needle-thin barrel power tip which is easily broken off and tends to fall out of the wall.
Display hinge is sturdy but too tight
low screen resolution as do all laptops at this price point
maximum sound level though built in stereo speakers may not at times be loud enough for some users
heats through bottom with heavy use
touchpad is overly sensitive and can not be adjusted
Last update on 2023-07-22 / Affiliate links / Images from Amazon Product Advertising API
Samsung Chromebook 3
Advantages
Fairly light weight
The battery life is great
Handles web-based tasks like typing essays, creating powerpoints, and watching videos beautifully
Disadvantages
Quality of the screen could be better
Good price
Sound and brightness are pretty low
Last update on 2020-12-26 / Affiliate links / Images from Amazon Product Advertising API