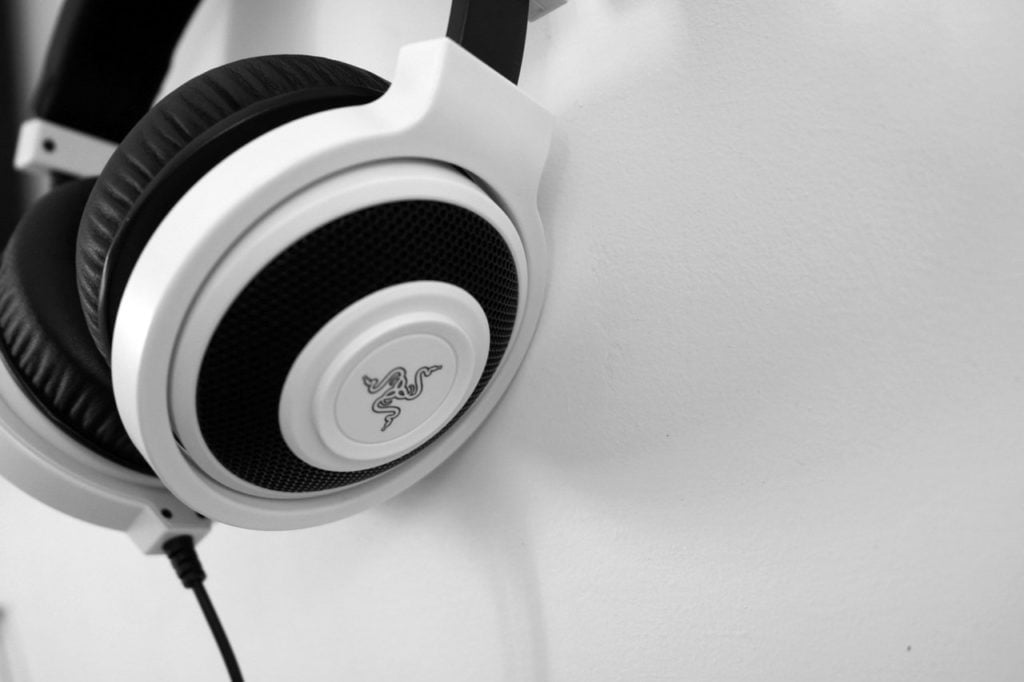 Best Razer headset for PS4: Probably the most well-known gaming brand nowadays is Razer. The brand is considered one of the pioneers of eSports as well as one of the biggest brands in eSports today.
The company Razer Inc. is an American global gaming hardware manufacturing company established in 2005 by Singaporean entrepreneurs. The company has dual-headquarters in Singapore and San Francisco.
Current Razer best selling headset
[amazon bestseller="Razer headset" max="1″]
Video on the best headsets for PS4
Razer Kraken Gaming Headset
Believe it or not, the Razer Kraken is one of the best game headsets for Xbox One and it also works well with other gaming consoles like PS4. It has 50mm custom-tuned drivers providing amazing clarity, comes with gel-infused cushions and thicker headband padding which makes it very comfortable to use.
Advantages
It has a retractable mic which allows you to retract it, when not in use and uses it when you need to chat with other players.
It has a bauxite Aluminum frame, which gives it sturdy build and it's available in 4 colors.
It has a cable length of 1.3m and comes with a 3.5mm jack, it is also flexible and lightweight, making it easy to be used for long hours without hurting your ears.
Disadvantages
It has a few flaws such as low microphone volume, and earcups take a lot of adjustment.
[amazon box="B07G5TP4BN"]
2. Razer flagship headset: Razer ManO'War
An example of the Razer design and manufacturing is the Razer ManO'War headset. In my humble opinion, there are several better headsets from different brands considering the costs. But here are the pros and contras.
Advantages
Great sound overall, we are talking about virtual sound.
Customization that can be done: Lights, sound and microphone
Excellent sound
Excellent connectivity (you can walk quite far away before it disconnects)
Microphone is good quality
very comfortable for long periods
the microphone mute light is visible when in use (and not distracting)
bass is good for wireless headphones


Disadvantages
Bulky, they are huge

Plastic top seems very fragile, hopefully they do not brake

Battery live seems too low for been fully charge.
Cables to charge the headset, for me, they do not work well. They keep getting disconnecting from PC if they are moved, you heard the sound on the PC when you connect and disconnect something.
The volume/mute toggles are adequate – feel cheap, but do the job
Bundled software is average
The battery indicator can be inaccurate/hard to update
There are quite a few updates that don't seem to change anything
[amazon box="B01DPS4QQ2″]
3. Razer Nari Ultimate
The Nari Ultimate is a wireless headset by Razer, it has a unibody Aluminum frame which makes it sturdy and durable, it also comes with auto adjusting headbands with swivelling ear cups and gel-infused cushions which is very comfortable to the ears and also makes it possible to use it for a long duration without getting a headache.
Advantages
But that's not what makes it interesting, it comes with Hypersense technology which gives you an incredible immersive sound, believe me, it's really something.
It provides an excellent battery backup of almost 20 hours without using hypersense and 8 hours with hypersense, it also comes with a wired headset which makes it possible to use.
Disadvantages
But the biggest flaw is its high price and sound which is not so crisp compared to the other two.
[amazon box="B07HZ6YWNB"]
Conclusion on the best Razer headset for PS4
Concludingly, Razer offers several very good headsets für PS4 and also Xbox gaming. When it comes to a budget you should calculate with around 100 dollars in order to get a decent quality.