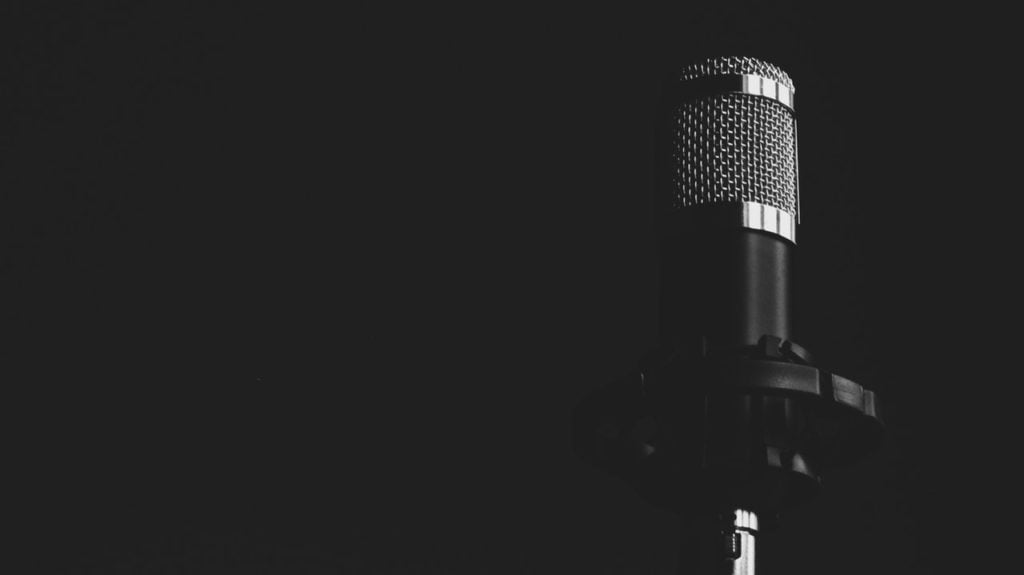 When it comes to streaming you definitely need a good microphone! In this article, we show you the best headset mic for streaming! The first option is a clip-on microphone that is good enough for casual streamers. The second microphone is for high-end streaming and therefore a lot more expensive. The last but not least option is an allrounder set that suits most streamers.
1. Inexpensive and easy: Zalman Zm-Mic1 (clip-on microphone)
The Zalman Zm-Mic1 is the best option for those who just want to stream casually. It's quite cheap.
Advantages
Extremely inexpensive
Sound quality is reasonably good and clear
Build quality is good
Disadvantages
Quiet unless directly in front of your mouth
Background noise is a little high due to the need to increase the mic volume
Sale
Last update on 2020-12-26 / Affiliate links / Images from Amazon Product Advertising API
2. High-End standalone microphone: Audio-Technica AT2020
Advantages
Great quality recording
High quality built
The size is not too huge
USB-plugin is perfect and convenient
Comes very well packaged and protected with a small leatherette carrying case
Disadvantages
A little awkward to use on a desk
The mini tripod stand that this comes with is pure crap
Sale
Last update on 2020-12-26 / Affiliate links / Images from Amazon Product Advertising API
3. Allrounder – Headphone and Microphone Set: MAONO A04H
Type: 1 x 16mm condenser ● Sensitivity: -38db ● Frequency Response 30Hz-16kHz ● Sample rate: 192kHz ● Bitrate: 24-bit ● Polar Pattern: Cardioid, Omnidirectional
Advantages
Sound quality is very clear without any crunchy or tiny sounds
The headset is comfortable and comes with a gold stereo adapter
The noise level is really low when you stop talking it is DEAD quiet
Disadvantages
These headphones are not studio monitor quality – they are biased in BASS response
USB Microphone with Studio Headphone Set 192kHz/24 bit MAONO AU-A04H Vocal Condenser Cardioid Podcast Mic Compatible with Mac and Windows, YouTube, Gaming, Livestreaming, Voice Over
Equipped with Studio Headphones: Proprietary 50mm large-aperture drivers and deep, accurate bass response bring you a treat of your ear. Advanced active noise reduction technology makes you focus on what you want to hear. Foldable, flexible and skin texture design, more durability and comfort! What's more, MAONO provides one more adapter(3.5mm to 6.35mm plug), which you can connect to a mixer, Meet your more needs!
PROFESSIONAL SOUND CHIPSET 192kHz/24bit: This Condenser Microphone has been designed with professional sound chipset, which lets the USB microphone hold a high-resolution sampling rate. SAMPLING RATE: 192kHz/24bit!!! The smooth, flat frequency response of 30Hz-16kHz--Extended frequency response is excellent for singing, speech and Voice over, Performed perfectly in reproduces sound, high-quality mic ensure your exquisite sound reproduces on the internet
PLUG and PLAY: The microphone has USB 2.0 data port which is easy to connect with your computer and Linux operation system, and no need extra driver software, and no need for an external sound card. Double shielding USB cable reduces interference. That makes it easy to sound good on a podcast, livestream, video call, or most any other kind of recording
16mm ELECTRET CONDENSER TRANSDUCER & MAGNET RING: With the 16mm electret condenser transducer, the USB microphone can give you a strong bass response. This professional condenser microphone picks up crystal clear audio. The magnet ring, on the USB microphone cable, has a strong anti-interference function, which makes you have a better feel
PACKAGE LIST AND WARRANTY: Wired Headphones+Condenser Mic + Adjustable Scissor Arm Stand + Metal Shock Mount + Pop Filter + Foam Mic Windscreen + Table Mounting Clamp + USB-B to USB-A Cable+3.5mm to 6.35mm Adapter. MAONO products provide 12-Month warranty to ensure a better shopping experience!
Last update on 2020-12-26 / Affiliate links / Images from Amazon Product Advertising API