The best microphones: Choosing the best microphone that really works for you can be a daunting task. Before you embark on your shopping, you should clearly define your goals and objectives. The purpose of the microphone will help in choosing the ideal brand.
However, you don't just order any brand of the device available in the stores. First, you need to make a detailed comparison of different brands. Do pay close attention to their characteristics, prices, and functional features.
We understand the frustration and dilemma that come with shopping for the best device. For this reason, we have come up with a detailed review of the best brands currently enjoying glowing ratings from users.
The best microphones: General overview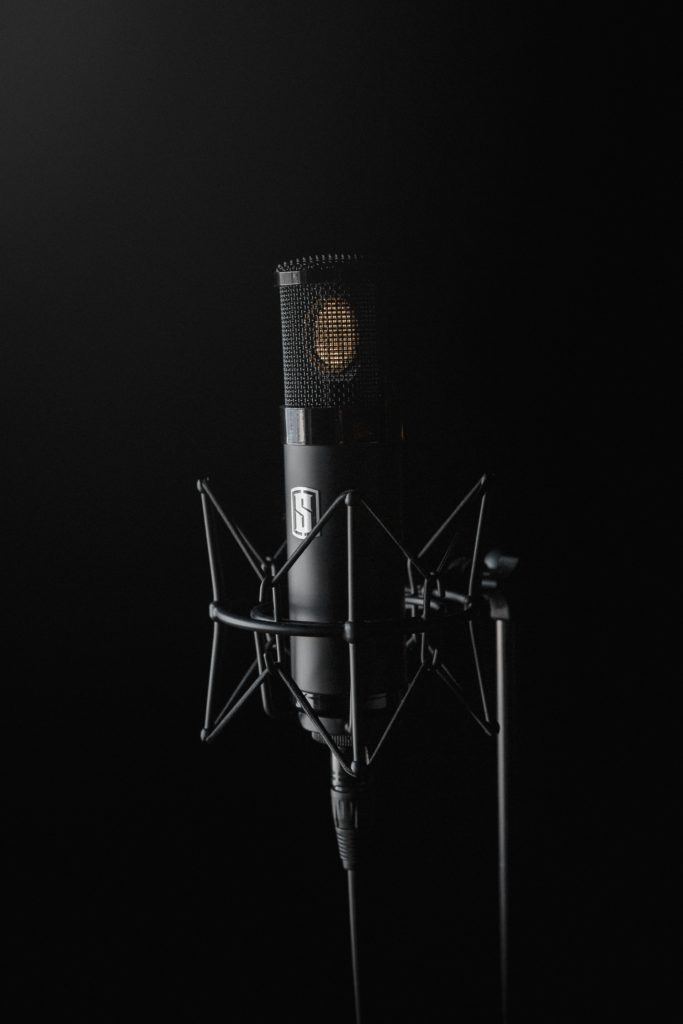 The best microphones: Different types of microphones are designed to offer different solutions. Some are best for podcasting while others are ideal for gaming or recording.
We therefore focused our review on different categories of microphones based on their usage and budget. These categories are:
The best microphone on a budget
The Best microphone for podcast
The Best microphone for a gaming headset
The Best microphone for vocals
We also included a detailed buyer's guide and the critical questions that every avid shopper should ask before making any purchase. Read on:
The best microphone on a budget: CAD U1 USB
CAD U1 USB microphone is arguably one of the most ideal models for a low budget shopper. It is one of the best microphones on a budget. It is a dynamic and versatile unit that meets all your needs. Although this mic is perfect for vocals and instruments, it will also deliver the best solutions when used for recording, online meetings, streaming, and podcasting. The unit features easy setup, thanks to the USB feature that allows easy plug and play.
Additionally, the on/off switch, built into the mic, ensures easy and convenient controls. Other features worth noting include a pop filter and the unique, comprehensive frequency response covering all grounds to enable a top-notch recording and performing experience
CAD U1 USB currently boasts sterling reviews in all leading online stores, and the unit has been ranked as the best microphone under USB microphone categories.
Key features of the CAD U1 USB
Dynamic and versatile unit designed for vocals and instruments
Features a cardioid pickup pattern that isolates main sound and minimize background noise
filters that reduce popping sound
On and off switch that allows instant mute
Disadvantages of the CAD U1 USB
Not compatible with some devices like Mac
Advantages of the CAD U1 USB
Along cord of 9 feet provides stage movement
An affordable device that delivers quality results
Versatile for many functions
A very durable unit that is built to last
CAD Audio USB U1 Dynamic Recording Microphone
Dynamic microphone element designed for vocals and instruments
Cardioid pick-up pattern isolates the main sound source and minimizes background noise
Smooth, extended frequency response is excellent for singing, speech and instruments
Built in pop filter minimizes "P-popping"
On-Off switch for instant mute
Last update on 2023-07-23 / Affiliate links / Images from Amazon Product Advertising API
The best microphone for a podcast: BLUE MICROPHONES YETI USB
The Blue Yeti is synonymous with several podcasting applications. You can use the microphone for Twitch gaming or YouTube tutorials. Besides, it features easy to use controls, top-notch sound, and several versatile functionalities.
The device comes with three condenser capsules that guarantee an epic podcasting experience. To get the best results, you can choose to direct the mic into the source of sound or allow it to pick the sound from a suitable angle. If you are looking for an exceptional device for recording group sessions, then the Blue Yeti should be your top pick.
Key features of the BLUE MICROPHONES YETI USB
The three condenser capsules record almost any situation
Features a multiple pattern selection that includes stereo, omnidirectional and bidirectional
Compatible with several platforms including Windows 10,8,7
Ideal for vocals, podcasting, voice-overs, conferences calls, and filed recordings
Disadvantages of the BLUE MICROPHONES YETI USB
Advantages of the BLUE MICROPHONES YETI USB
A superb device that gives the best value for money
Versatile to accommodate various needs
A compact robust built makes them very durable
Compatible with several tools and platforms
Blue Yeti USB Mic for Recording & Streaming on PC and Mac, 3 Condenser Capsules, 4 Pickup Patterns, Headphone Output and Volume Control, Mic Gain Control, Adjustable Stand, Plug & Play - Space Gray
Tri-capsule array - 3 condenser capsules can record almost any situation
Multiple pattern selection - cardioid, bidirectional, omnidirectional & stereo
Gain control, mute button, zero-latency headphone output
Perfect for vocals, musical instruments, podcasting, voiceovers, interviews, field recordings, conference calls
Compatible with Windows 10, Windows 8 (including 8.1), Windows 7, Windows Vista, Windows XP (Home and Professional), and Mac OS X (10.4.11 or higher), and requires a minimum of 64 MB of RAM(remove existing and upload)
Last update on 2023-07-23 / Affiliate links / Images from Amazon Product Advertising API
The best microphone for gaming: HYPERX CLOUD II
Hyperx Cloud II is arguably one of the best gaming headsets that features a functional and reliable mic. It comes with a stylish design and a sturdy aluminum frame that makes it very durable. The comfortable ear cups will allow you to wear the headset for an extended gaming period.
Additionally, this unit comes with a noise and echo cancellation feature that locks out the outside world for you to concentrate on the game entirely. Moreover, the unit features neodymium magnet 53 drivers that guarantees powerful performance characterized by clear, crisp sound for a truly immersive gaming experience.
What is more, the unit is equipped with a USB sound card and 7.1 virtual surround sound that takes your gaming experience to higher levels. You will also love the convenience that the detachable mic offers. When you are using the headset for music or movies, you can conveniently unplug the mic.
Key features of the HYPERX CLOUD II
Features comfortable memory foam ear cushions and padded headband
Exceptional audio quality with significant 53 mm drivers
Features a Passive noise cancellation feature
The unit is built to last for long thanks to a durable aluminum frame
Features a Detachable noise-cancellation microphone
Disadvantages of the HYPERX CLOUD II
The closed-back ear cups have no airflow mechanism thus makes your ears sweaty and hot
Has no audio customization features
Advantages of the HYPERX CLOUD II
Features a USB sound card with 7.1 virtual surround sound that delivers epic performance
It is compatible with several devices including PC, Mac, PS4, and Xbox
The inline sound card allows noise and echo cancellation
Compact and lightweight
Come with extra accessories like extra earpads, airplane adapter, and travel mesh bag
Sale
HyperX Cloud II - Gaming Headset, 7.1 Surround Sound, Memory Foam Ear Pads, Durable Aluminum Frame, Detachable Microphone, Works with PC, PS5, PS4, Xbox Series X|S, Xbox One Red
15-25kKhz Frequency Response.Headphones fit type:Over-Ear.Note : If the size of the earbud tips does not match the size of your ear canals or the headset is not worn properly in your ears, you may not obtain the correct sound qualities or call performance. Change the earbud tips to ones that fit more snugly in your ear
Designed for comfort: Exceptionally comfortable memory foam ear cushions and padded leatherette headband help keep you focused on gaming
Supreme audio quality: Large 53 millimeter drivers provide high-quality audio. Hear in-game details better and get the in-game advantage on your opponents
7.1 virtual surround sound: Truly immerse yourself in your games with hardware-driven virtual 7.1 surround sound for precisely located audio
Passive noise cancellation: The closed ear cup design blocks out outside distractions to keep you in the game
Last update on 2023-07-23 / Affiliate links / Images from Amazon Product Advertising API
The best microphone for vocals: SHURE SM7B
The Shure SM7B microphone is one of the best microphones and sounds as good as it looks. It is one of the few devices in the market that was specifically designed for vocals. The mic will deliver the best results when used for radio broadcasting and rock live performance. If you are a rock vocals specialist, this unit should feature in your collection list.
This unit is designed to meet high energy performance making it ideal for performers and sound engineers who are often engaged in rigorous work. It comes with a smooth flat, wide-range frequency response that fits many professional audio applications. With this device, you will not experience any discomforting ear-piercing noise owing to the excellent shielding against electromagnetic hum often generated by neon lights and electrical appliances.
Unlike the previous versions, the Shure SM7B features an improved bracket design that provides more excellent stability. If you want a unit that offers close-talk applications, then pick this device. The A7WS windscreen offers a convenient, close-talk experience whenever you need one.
Key features of the SHURE SM7B
Rugged construction and excellent cartridge protection guarantees epic reliability
Flat full-range frequency provides immaculate and natural reproduction
Features bass roll-off and mid-range emphasis functionalities
Cancellation of electromagnetic hum
Active pop filters that eliminate the need for add on protection
Yoke mounting with captive stand nut enables easy mounting
Disadvantages of the SHURE SM7B
May not work well with some platforms
Advantages of the SHURE SM7B
A very reliable unit that delivers top-notch performance
Clear and well-balanced response
Excellent feedback rejection
Come with its mount
Shure SM7B Vocal Dynamic Microphone for Broadcast, Podcast & Recording, XLR Studio Mic for Music & Speech, Wide-Range Frequency, Warm & Smooth Sound, Rugged Construction, Detachable Windscreen - Black
ONE MICROPHONE FOR EVERYTHING - Studio Recording, Home Recording, Podcasting and Streaming. The SM7B Is Trusted By The Worlds Leading Vocalists, Podcasters and Streamers.
STUDIO VOCAL RECORDING - The SM7Bs Dynamic Cartridge With Smooth, Flat, Wide-range Frequency Response Produces Exceptionally Clean and Natural Reproduction Of Both Music and Speech.
PODCAST and BROADCAST - Found In The Top Podcasting Studios Around The World, The SM7B Air Suspension Shock Isolation and Pop Filter Eliminate Both Mechanical Noise And Breathiness. So Words Get Through And The Rest Stays Out Of The Mix.
STREAMING CONTENT - Professional Live Streaming Starts With A Microphone Capable Of Capturing Exceptionally Clean And Natural Reproduction Of Both Music And Speech. The SM7B Has Been A Pioneer In Such Abilities For Decades.
PROFESSIONAL XLR CONNECTION - The XLR Connection Along With An Audio Interface Allows You More Control Over The Sound Thus A Better Overall Sound Quality. At least 60dB of gain is recommended to get that iconic warm and balanced tone most commonly associated with the SM7B.
Last update on 2023-07-23 / Affiliate links / Images from Amazon Product Advertising API
General microphone buying guide
Like we said before, choosing the best microphone is not easy. The market features several brands to make selection such a difficult task. However, your shopping can be a lot easier if you considered the following factors when buying the best microphone:
DIRECTIVITY/ DIRECTIONALITY- you need to consider the directivity and directionality features when purchasing a microphone. If you are shopping for the best microphone for vocals and PA, go for a unit that comes with the cardioid directional pattern. Such a device offers the best performance.
IMPEDANCE- ensure you get a device that offers valuable impedance. Some microphones designed to operate in low impedance load features low impedance. Others have high impedance, and additional amplify connectivity.
FREQUENCY RESPONSE- the unit you choose should provide sufficient frequency response that meets specific purposes. If you are looking for the best device for vocals, ensure it comes with excessive frequency response.
COST- Cost can be a significant issue when you are buying a microphone. It is not always a guarantee that the higher the price, the better the device. Depending on your ideal budget, you can go for premium units that come with excellent features at a higher cost. You may also opt for the more budget-oriented devices that offer excellent value for every coin you spend.
The most important questions when buying headphones
What is the intended use?
The best microphones: The most critical step when you are shopping for a microphone is figuring out its intended use. Once you figure out the usage, it will be easy to shop for an ideal brand. Microphones are designed with unique features that are customized for specific usage. Some are ideal for vocals, recording, podcasting, live performance, or gaming.
What are the different types of microphones?
There are two main types of microphones. These are the dynamic and condenser microphones.
Dynamic microphones are commonly used for live performance. Such models offer excellent results in noisy environments.
The condenser microphones are sensitive to small vibrations. You cannot use them with bass drums or guitar. They are ideal for recording, podcasting, or singing while you are in a booth.
What are polar patterns?
Polar patterns refer to the recording patterns. One such pattern is cardioid. It picks sound in a heart shape. On the other hand, the omnidirectional pattern is designed to pick up sound in all directions. Other common patterns include super-cardioid and bidirectional patterns.
What is sensitivity?
Typically, sensitivity refers to how sensitive the microphone is- it is the measurement of the quietest sound that the device will still pick from its surrounding. The lower the numbers, the higher the sensitivity, and the quieter the sound in the recording.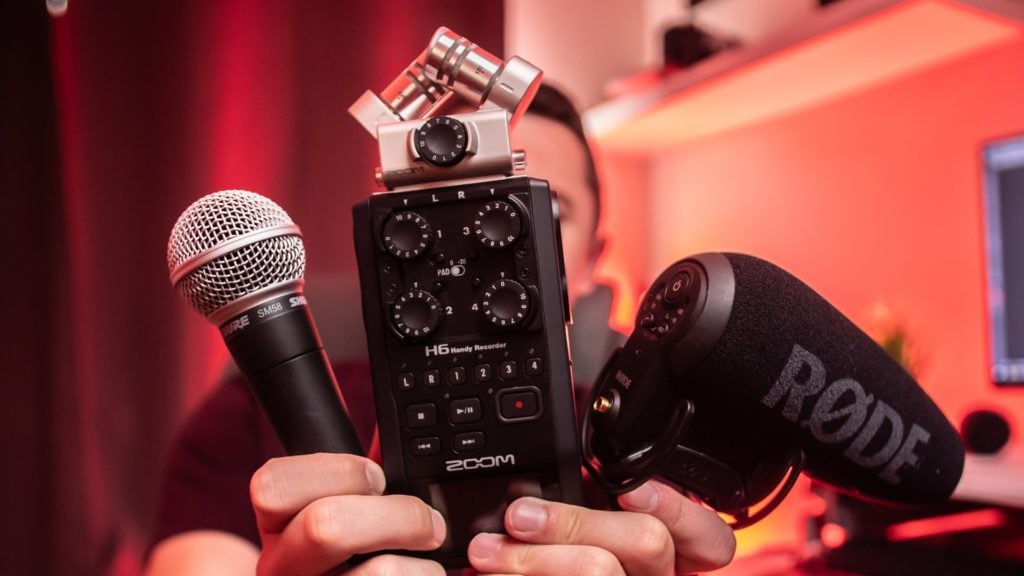 Conclusion on the best microphones
The best microphones: If you are a serious gamer, podcaster, or live performer, then you know too well the importance of good sound. Investing in a top-quality microphone should be your top priority. Our review will provide you with a good starting point when shopping for the best devices.
It is a unique review focusing on the best brand under different categories, a buying guide, and common questions that guide the selection of the ideal device. Pick any of the brands we have reviewed today; we guarantee you will get value for your money.