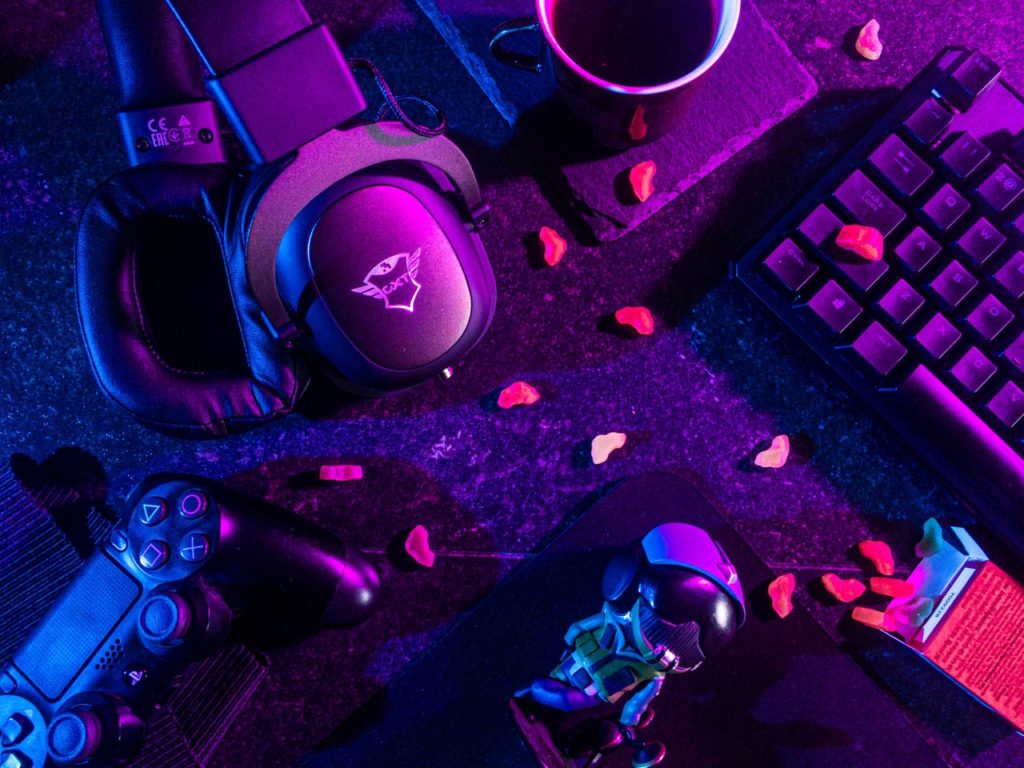 Best microphone streaming: There are many Let's Players, Twitch Streamers and YouTubers and of course they need a microphone for their video recordings.
In the following, we show you three top options for the best microphone streaming.
Best microphone streaming: Top 3
1. Rode NT-USB Microphone Bundle
The Rode NT-USB is a very popular microphone among YouTubers and podcasters, partly due to its good price.
Advantages
The microphone provides clear and crisp sound, even without post-processing.
The Rode NT-USB has low self-noise, which is almost unnoticeable.
The headphone closure is a nice thing for Lets Plays and podcast recordings.
The mix control is a really great feature that makes the microphone ideal for YouTubers or Lets players.
The pop screen is high quality, works well and is removable if desired.
The manufacturing quality is once again very good. There is nothing to criticize about the microphone itself.
The Rode NT-USB offers a very good price/performance ratio
Disadvantages
Due to the condenser technology the microphone is somewhat susceptible to reverberation. In sound sensitive rooms it is not so well suited.
There is no gain control on the microphone, so all settings have to be done in the operating system.
The table stand is made of plastic and relatively small.
Keyboard noises are audible with this microphone, so you should use a quiet keyboard.
Rode NTUSB Versatile Studio-Quality USB Microphone BUNDLE. Value Kit with Acc
Rode NTUSB Versatile Studio-Quality USB Microphone - Tripod Mount (Stand) - Pop Shield - USB Cable (6m/20") - Manual - Microphone Pouch - Mic Clip/Mounting Ring - Rode 1 Year Limited USA Warranty - Rode PSA-1 Professional Studio Boom Arm
Adorama Valuable Bundle. Kit Includes.
Rode NTUSB Versatile Studio-Quality USB Microphone, Tripod Mount (Stand), Pop Shield, USB Cable (6m/20"), Manual, Microphone Pouch, Mic Clip/Mounting Ring, Rode 1 Year Limited USA Warranty.
PSA-1 Professional Boom Arm, Velcro Cable Wraps, Desk-Clamp and Desk-Insert Style Attachments (for verstile mounting in desks), 3/8" Adapter, Rode 10 Year Limited USA Warranty.
Last update on 2023-07-22 / Affiliate links / Images from Amazon Product Advertising API
2. Audio-Technica AT2020USB+PK Vocal Microphone Pack
The Audio-Technica AT2020USB+PK Vocal Microphone Pack
Advantages
Great quality recording
Quality build
The size is not too huge. I was really considering a Blue Yeti, but when I saw these two mics side by side, I realized that I didn't want a gigantic blob of metal taking up a huge footprint in my confined desk space. This mic has better audio in a much smaller footprint.
USB plugin is perfect and convenient. Immediately detected by Windows and recording within minutes after minor adjustments in the sound menu.
The direct headset plugin jack with audio controls is also perfect. My daughter likes to be able to hear herself when recording voice-overs for her YouTube videos and there's no lag at all direct from the mic.
Came very well packaged and protected with a small leatherette carrying case. Very nice touch.
10′ USB cable was perfect as there's about 8′ between my computer and where I planned to mount the mic arm.
Disadvantages
Get a boom microphone floor stand for this
Get a pop filter
Note that this is not a noise-canceling microphone. It will pick up your neighbor's dog barking and people talking a few rooms away
Sale
Last update on 2023-07-23 / Affiliate links / Images from Amazon Product Advertising API
3. Blue Yeticaster Professional Broadcast Bundle
The Blue Yeticaster Professional Broadcast Bundle
Advantages
The sound quality is wonderful
Plug and Play on my MacBook Pro
Feels very strong and professional
The cable management is simple and amazing, no more having to binder clip the wire to the desk to get it away from my legs.
Disadvantages
The boom arm sucks. If the boom arm is one of the big selling points of this item then you may want to reconsider and just get the regular mic and then buy the shock mount and a better quality boom.
If you want the mic to be super close to you, it can be tricky, due to the shock mount being so big and the mic facing down. This is only if you really prefer to talk directly in front of it, but with smart audio settings, you should be fine in avoiding echo and such being slightly away as well.
Logitech for Creators Blue Yeticaster Pro Broadcast Bundle with Yeti USB Microphone for Gaming, Recording, Streaming, Podcasting, Radius III Shockmount, Compass Mic Boom Arm, Blue VO!CE - Blackout
Yeti USB Microphone Record and stream with unparalleled sound quality direct to your computer with the world's #1 USB microphone
Compass Broadcast Boom Arm Premium internal spring design with built-in cable management for game streaming, podcasting, voice-over and more
Radius III Custom Shockmount Vintage-style suspension mount designed to isolate Yeti from noise, shock and ambient vibration
Legendary Blue Broadcast Sound Makes the professional difference for recording, streaming and building your audience
Blue VO!CE software: Elevate your streamings and recordings with clear broadcast vocal sound and entertain your audience with enhanced voice effects, advanced modulation and HD audio samples
Last update on 2023-07-23 / Affiliate links / Images from Amazon Product Advertising API
Podcast Setup – Why is it important?
If you want to podcast permanently and achieve high quality, you need to build a stable podcast setup.
In addition, it takes a lot of time anyway to implement a podcast from the idea to the recording to the release. A good and proven podcast setup helps to minimize the time needed for this.
It is also very important to develop routines and workflows, but this is also only possible with a fixed podcast setup. You know your way around and achieve consistently good results.
These are the most important reasons why you should build a fixed setup for hardware and software.
Podcast Technology
Windows PC
Many use Windows PCs for their podcasts. They are quite good in terms of performance, but this is not so important for podcast recording. After all, there's no need to display elaborate graphics or render a large video.
Microphones
In a large external office, you could use the Rode Podcaster, which is a dynamic microphone that picks up the slightly softer sound and is also less sensitive to reverb.
In a smaller home office, which is delivered with shelves, you could use the Rode NT-USB. This condenser microphone is simply crystal clear and comes with a pop screen.
Articulated arm
When you are a streamer you should use a microphone articulated arm. In our experience, no-name products are also sufficient here.
On the one hand, this articulated arm ensures that vibrations at the table are not transmitted so strongly to the microphone. On the other hand, you are much more flexible in the placement of the microphone.
Microphone Spider
You should use a microphone spider, which holds the microphone in a swinging "frame" and thus absorbs shocks and similar. This also contributes to the fact that less unwanted noise is recorded.
Wind shield // pop shield
The Rode Podcaster already contains an internal pop screen, which I have supplemented with a foam windscreen. This reduces the breathing noise a little bit.
The Rode NT-USB comes with a metal pop screen that works very well and is much more comfortable for recording than the large external podcasts that are attached to a gooseneck.
Headphones
Many streamers do not use headphones while recording solo podcasts.
However, you could use headphones to find out how severe the reverb problem is after recording or post-production. You can hardly hear that over the normal PC speakers.