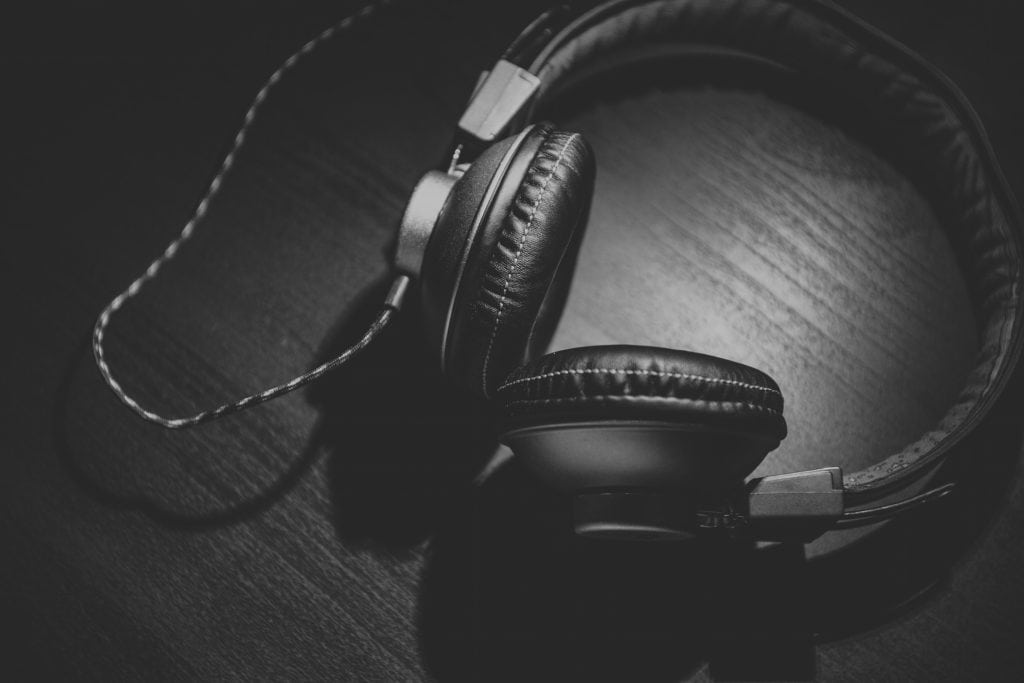 Best Over Ear Headphones under 100: In this article we show you the 5 best over ear headphones under 100. One is especially for gamers, one is for TV watching, one is wireless and two are quite universal.
Logitech G430 7.1
The Logitech G430 7.1 headset is an extremely popular choice among gamers. It has over 5000 customer reviews on Amazon and almost 800 answered questions. Of course, the durability is limited in comparison to a headphone that costs 300. All in all, it's a solid choice when you need a microphone and when you are fine with a cable.
Advantages
Very high quality audio; surprisingly good.
Durable (3 years)
Above average mic for a headset
7.1 surround sound is almost alien like (it's so accurate and sensitive)
Ear cushions are incredibly comfortable for long hour gaming sessions.
The mic is incredibly decent for a 40 dollar headset. It gives a very crisp sound and 90% of the time with no background noise (has automatic noise cancellation).
The cord is long (about 6 feet) and is great for any setup whether you are looking for a home theatre for just yourself, or if you are looking for a really solid gaming experience.
USB attachment plays your own voice back at you to counter act the noise cancellation (AUX jack does not)
Mic is bendable
Disadvantage
The ear pads get dirty after 3 months but it can easily be hand washed.
After 3 years the fabric on the earpads started to crack and peel
Ear pads are quite warm
Sale
Logitech 981-000536 G430 7.1 Gaming Headset with Mic
DTS Headphone: X and Dolby 7; 1 surround Sound: experience an immersive 360 degree sound field that lets you hear what you can't see
Built for comfort: lightweight design and soft sport cloth ear cups with 90 degree swivel for maximum comfort and a personalized fit
Folding, noise cancelling boom mic: reduces background noise for clear voice pick up and rotates up and out of the way
Impedance: 32 ohms; On cable sound controls: volume dial and mute switch are close at hand for quick Audio adjustments
Compatibility: Works with PS4 and Windows 10, Windows 8, Windows 7 or windows Vista computers; Sensitivity: 90dB SPL/mw.Cable Length: 10.5 ft
Last update on 2023-07-23 / Affiliate links / Images from Amazon Product Advertising API
COWIN E7 PRO
The COWIN E7 PRO headphone is a good choice for casual listeners. It has over 3000 customer reviews on Amazon. Therefore, it is also a popular product. You can choose from several colours that are quite flashy.
Advantages
The sound is very decent.
They are comfortable
Cover the ears
Easy to carry around
Does not take long to be fully Charge
Price you can't beat it
The build quality is absolutely amazing. Very high quality materials, and it looks great!
The noise cancelling works very well.
The battery life lasts all day.
It comes with it's own carrying case!
No cable needed
Disadvantages
When the noise cancelling is enabled, the sound quality goes down a little bit.
It does NOT come with a power adapter. It comes with a Micro USB cable, but no power brick to plug into the wall. So you have to bring your own.
The volume control and play/skip buttons on the side of the ear-cuff are horrible!
Somewhat cheap build materials leading to easy breaks
Not very portable as the 'arms' of the headphones themselves don't fold
COWIN E7 Active Noise Cancelling Headphones Bluetooth Headphones with Microphone Deep Bass Wireless Headphones Over Ear, Comfortable Protein Earpads, 30 Hours Playtime for Travel/Work, Black
Active Noise Cancelling technology. Significant noise reduction for travel, work and anywhere in between. Advanced active noise reduction technology quells airplane cabin noise, city traffic or a busy office, makes you focus on what you want to hear,enjoy your music, movies and videos. The noise cancellation function can work well both in wire and wireless mode.
Proprietary 45mm large-aperture drivers. Deep, accurate bass response. The Active Noise Cancelling around-ear headphones from COWIN give you crisp, powerful sound and quiet that helps you enjoy your music better. The goal that provide Customers with better sound quality, is our constant pursuit.
High-quality built-in Microphone and NFC technology. COWIN E7 provides high-quality built-in microphone for hands-free calls, Which is convenient for you to free yourself from wires. NFC pairing aided by voice prompts, promises quick and stable connection with your Bluetooth enabled devices, Powerful Bluetooth Function.
The professional protein earpad and 90 swiveling earcups. More durability and comfort, Enjoy high-quality, Long-listen comfort. Skin texture, lightweight comfortable around-ear fit you can wear all day long. Gentle Reminder: please take off the headphone every 2-3 hrs to get your ears relax, in order to get better hearing enjoyment, and keep the head comfortable.
30 hours playtime per charge at Bluetooth mode. A built-in 750mAh battery won't allow your headphones power off, you can enjoy your world without noise for 30 hours' long time. Don't need to worry the power shortage problem on the long travel. 18-month warranty and quick response & friendly customer service. Dedicated customer service team, provide you with quick response and friendly customer service, which will always serve for you and certainly satisfy you.
Last update on 2020-12-26 / Affiliate links / Images from Amazon Product Advertising API
Audio-Technica ATH-M20x
The Audio-Technica ATH-M20x headphone is a good choice for casual listeners. It has over 1000 customer reviews on Amazon.
Advantages
Sound quality is excellent. Rich, warm tones with a balanced sound overall.
Feels well made
Good seal around ears
Easy to adjust size
Awesome that it comes with a plug adapter for different uses. Clicks in for a firm hold
These headphones are $49.00, a pretty low price for headphones.
The design of these headphones is simple, but some people might want a flashier or more futuristic design.
Long cord
Disadvantages
The instructions that came with it are kind of confusing as it talks about how to fold it down.
No noise cancelling
If you are planning to wear these on an airplane or some other noisy place beware that these do not have the best noise cancelling. They have big ear cuffs that provide some natural noise cancelling, but do not have any real noise cancelling technology.
Sale
Audio-Technica ATH-M20X Professional Studio Monitor Headphones, Black
Advanced build quality and engineering Designed for studio tracking and mixing
40 millimeter drivers with rare earth magnets and copper clad aluminum wire voice coils
Tune for enhanced low frequency performance
Circumaural design contours around the ears for excellent sound isolation in loud environments
Convenient single side cable exit Magnet neodymium Designed for studio tracking and mixing
Last update on 2023-07-22 / Affiliate links / Images from Amazon Product Advertising API
Avantree 40 hr APTX
The Avantree 40 hr APTXheadphone is an extremely popular choice. It has over 5000 customer reviews on Amazon. Great headphones: They work, they last, and they're comfortable. And they're a reasonable price. That's a winning combination.
Advantages
Battery. Life: These things last forever. They do take a long time to charge (over 2 hours), but once fully charged, they last for 20+ hours (depending on how high the volume is and what you use them for, whether just music, or phone too).
Comfort: They feel great. The headband is padded, and the over-ear pieces are large enough to encircle the ear without pressing on the ear itself.
Connectivity: Connects easily and maintains connection reliably.
Weight: They are quite light, which helps make them more comfortable (their weight doesn't cause the headband to press too hard down on my head, which is especially noticeable when wearing them for long periods of time).
Disadvantages
Volume: These don't get super loud. Maybe this was intentional to increase battery life?
Weight/feel: These don't feel super "high-end".
Avantree Audition Pro 40 hr Bluetooth Over Ear Headphones with Mic for Music, Calls & TV, APTX Low Latency, Multipoint, Foldable Headset, Wireless & Wired for PC Computer Phone
[TV WITHOUT DELAY] Our wireless Bluetooth headphones work with any aptX low-latency supported Bluetooth transmitter for a lag-free audio experience. Please note if your TV is not Bluetooth equipped, you will need a separate transmitter to connect to it, Avantree Transmitters are Recommended.
[SUPERIOR Hi-Fi SOUND] Experience superb music and voice clarity. Built-in bass boost feature lets you tailor your audio experience for TV, music on your smart phone or PC, with rich lows and clear treble. The perfect headphone for audio lovers.
[LONG BATTERY LIFE & DUAL MODE] Designed to last for up to 40 hours of playtime in wireless mode, Audion Pro can also switch to a wired connection without draining the battery. Simply use the included 3.5mm cable and continue your listening experience.
[COMFORTABLE & SUPER LIGHT] These over-the-ear wireless headphones come with super soft earpads and an easily adjustable headband providing a comfortable, customized fit. An ideal choice for long periods of watching TV.
[MULTIPOINT and EASY TO USE] Connect to two phones simultaneously and never miss a call. Intelligent voice prompts clearly identify the status of the headphones. After initial pairing headphones auto-reconnect to any device, easily and instantly. Buy one for yourself and an extra set for an audio lover you know today!
Last update on 2023-07-22 / Affiliate links / Images from Amazon Product Advertising API
Avantree HT5009
The Avantree HT5009 headphone is not so well known option. They are quite expensive compared to the other headsets but they are worth it. This is a special version, especially for TV watching but they also can be used with a PC.
Advantages
They are comfortable to wear
Produce clear sound
Excellent battery life
Very easy setup
Disadvantages
Sound is clear but not very loud
Headphone batteries cannot be replaced
Sale
Avantree HT5009 40Hrs Wireless Bluetooth Headphones for TV Watching with Transmitter (Digital Optical RCA AUX), Pass-Through Support, 164ft Long Range, Enhanced Volume for Seniors, No Audio Delay
Universally Compatible Thanks to HT5009s Optical, AUX, and RCA input cables, it is universally compatible and works with all TVs on the market. With it, youll be able to listen to your favorite TV shows/movies at your own volume; youll no longer have to turn the TV speaker volume all the way up and disturb your family or neighbors.
Hassle-Free Set Up Theres no need to go through the complex Bluetooth pairing process; simply plug the HT5009s transmitter dock into your TVs audio output port, power on both the dock and the headphone, theyll quickly connect with each other, and you should be good to go. Works brilliantly with older Non-Smart TVs as well.
Perfectly Synced Visual-Audio With "FastStream" Bluetooth built-in, the HT5009 provides
Soundbar/Stereo AVR Support The Pass-through feature of Avantree HT5009 allows it to work TOGETHER with your existing Soundbar or Stereo AV Receivers WHILE sharing the same audio output port on TV; hear the TV at your own volume through the headphones while your family/friends listen through the speakers.
Long Range, Stay Connected Equipped with Bluetooth v5.0 and the highest Bluetooth range, Class 1, HT5009 ensures stable & reliable connectivity of up to 164 ft (50 m, barring any excessive physical/wireless interference). Need to start making dinner? No problem, do what you need to do without worrying about the audio cutting out.
Last update on 2023-07-22 / Affiliate links / Images from Amazon Product Advertising API